Why You Can Have Confidence in Your Dallas, Texas Dentist
A member of prestigious dental associations, dentist William H. Miller is recognized as an accomplished dentist.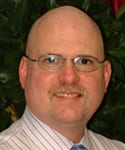 Dentist William H. Miller, D.M.D. is ready to serve and provide dental care in Dallas, Texas.
Dentistry is constantly changing with advances in dental science and technology, so it is important to choose a dentist based not only on their services, but also their continuous dedication to learning and improvement. An indication that a dentist can offer current and superior service is by checking to see if they have received awards or honors that can only be earned through commitment to learning and cultivation of their dental knowledge. Dentist  William H. Miller, D.M.D., is dedicated to providing the best possible dental care to his patients and can prove this through his recognition within prestigious dental associations throughout the country. Even if you are not a patient of Dr. Miller's but know your dentist has also earned these honors and accomplishments, you can rest assured that your dentist has taken the additional time and education to do their best in the practice of dentistry.
A Member of the ADA, TDA, Dallas County Dental Society 
A member of the American Dental Association, the Texas Dental Association and the Dallas County Dental Society, Dr. Miller has access to numerous benefits accorded to members of these associations. The ADA is the leading source of oral health related information and is committed to the continued development and professional advancement of dentists within America. The TDA and DCDS offer support and encouragement to their members and help to protect the integrity of the practice of dentistry in Texas. Memberships with the ADA, TDA and DCDS are strong votes of confidence in favor of the skill and commitment of dentists who are part of these associations.
Fellowship in the Academy of General Dentistry*
The purpose of the AGD, is "to advance the value and excellence of general dentistry." A Fellowship in the AGD is an honor awarded to less than 10% of dentists due to its strenuous requirements, including a continuous 5 year membership with the AGD, 500 hours of continued education and passing an exam that requires extensive knowledge of general dentistry. Through commitment to his Fellowship in the AGD, Dr. Miller has effectively completed more than twice the amount of continuing education requirements that Texas licensed dentists are required to maintain. 
Mastership in the Academy of General Dentistry*
Because of Dr. Miller's determination to achieve excellence as a general dentist, he has not only earned a Fellowship within the Academy of General Dentistry but a Mastership as well. A Mastership is earned by meeting all the requirements within the Fellowship, as well as completing 600 hours worth of continuing education, 400 hours of which were met while engaging in practical courses like gaining experience with new dental technology or becoming an instructor within the field. Only 2,000 dentists, within the Academy of General Dentistry's 54 year history, have achieved their Mastership. This is a tremendous accomplishment for Dr. William Miller and an indication of his excellence in general dentistry.
Fellowship in the International Congress of Oral Implantologists*
The ICOI is the world's largest dental implant organization, as well as the largest contributor to dental implant education. Dr. Miller earned a Fellowship within this prestigious group due to his education and commitment to the area of dental implants.  A patient in Dr. Miller's dentist office can rest assured that Dr. Miller will work with their needs, assessing the situation and expertly applying his knowledge of dental implants, crowns, bridges and dentures to achieve the best for his patients. Because of his Fellowship with the ICOI, Dr. Miller has again proven his dedication and commitment to continued education in the practice of dentistry.
Is Dr. Miller the Best Dentist For You? We Think So!
While there are many quality dentists within the Dallas, Fort Worth TX area, not all have been able to exhibit their lifelong commitment to the practice of dentistry as Dr. Miller has exemplified.  If you want to know that your dentist is capable and committed to excellence, Dr. Miller has the experience, continuing educational credits, dedication to dental care, and the credentials and honors to prove his dedication to excellence. Find out for yourself and set up a dental appointment today!
*Not an ADA specialty