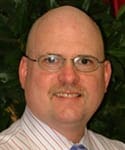 Dr. William H. Miller in his Dallas Texas dentist office provides his very best in adult care general dentistry. He provides examinations and cleanings, restorative dentistry, which would include fillings, crowns, implant crowns, bridges and cosmetic dentistry.
Also, dentures and "full mouth" rehabilitation's are offered services by Dr. Miller. Dr. Miller has the education, experience and caring attitude to provide you his very best care and treatment.
State of the art facilities are making it easier for skilled dentists to do their jobs in their office. Dr. Miller and staff are committed to your health, safety and comfort in our North Dallas Dental Office.
We strive to do our best in treating each patient in a professional, friendly and caring manner. Our Dallas Dental Office is in a professional building at 8305 Walnut Hill Lane, Suite 235 in the Woodhill Medical Park. Our office is located across the street from Presbyterian Hospital in North Dallas Texas.
We have a small, personable and comfortable north Dallas dentist office and a staff that will greet you each time with a smile. Our office provides personalized, quality care dentistry. As a dentist in Dallas Texas, our office is open during the work week for convenient scheduled appointments.
Basically, we work with one patient at a time. This allows us to spend quality time with our patients and address their concerns. We have beautiful windows to allow views of the trees and greenery outside of our office. We have fully equipped treatment rooms so that we may serve you with our dental services.
Our north Dallas dentist office is very accessible as it is near Central Expressway (75) and Walnut Hill Lane. The office is located directly across the street from Presbyterian Hospital. We are located within the Woodhill Medical Park in building 8305.
It is located directly on Walnut Hill Lane at the corner of Rambler and Walnut Hill Lane. Our suite is located on the second floor with easy access by elevator or by stairs. After exiting the elevator our office is to the right down hallway. We have a quaint, personable and small office to serve all of our patients.
What you can expect when in our office:
Scheduled Appointments and "On-Time" Care
Quality Oriented Gentle Care
Highest Level of Respect
Dentist and staff that will listen to your concerns
Thorough examination
Explanation of findings noted during your examination
Discussion of treatment options by Dr. Miller
Time for your questions and further explanation with discussion regarding your treatment
Approximate time of completing your treatment and finances associated with it
Woodhill Medical Park
8305 Walnut Hill Ln
# 235
Dallas, Texas 75231
214-692-1050
"With a Smile, We're Changing Lives"