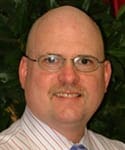 As a Dallas Texas dentist, William H. Miller, D.M.D., provides his very best in adult care general dentistry. He provides examinations and cleanings. Restorative dentistry, which would include fillings and crowns. Implant crowns, bridges and cosmetic dentistry are also services he provides. Biteguards, nightguards and Occlusal Splints are also appliances that Dr. Miller constructs. Dentures and "full mouth" rehabilitation's are offered services by Dr. William Miller as well. He has the education, experience and caring attitude to provide you with his very best care and treatment.
Dr. William Miller has over 35 years experience in the practice of dentistry. He has a focus and special interest in adult dental care.
Dr. Miller provides implant dentistry and comprehensive general dentistry. He serves North Dallas Texas, University Park, Highland Park and the Dallas/Ft Worth Metroplex. As a Dallas Texas dentist, he provides dentistry in a small, personable office located in North Dallas Texas. Dr. Miller's staff is small and he primarily works with one patient at a time during appointments. His philosophy is to provide his very best in dental care in a professional "one-on-one" office environment. Small office and staff to serve with their utmost attention.
Dallas Texas dentist
Call us today (214-692-1050) if you are looking for a friendly, experienced and quality oriented Dallas Texas dentist. We look forward to meeting you soon!
Why You Can Have Confidence in Your Dallas Texas Dentist
As a Dallas Texas dentist and practicing dentist since 1985, Dr. Miller is a member of the American Dental Association (A.D.A.), Texas Dental Association (T.D.A.) and the Dallas County Dental Society.
He has obtained Mastership in Academy of General Dentistry* (M.A.G.D.) and a Fellowship in International Congress of Oral Implantologists*
His office location as a Dallas Texas dentist places him in an easily accessible area on Walnut Hill Lane across from Presbyterian Hospital. His North Dallas office makes him easily accessible from anywhere in the Metroplex.
"With a Smile, We're Changing Lives"
* Not an American Dental Association (ADA) specialty
8305 Walnut Hill Ln
# 235
Dallas, Texas 75231
214-692-1050