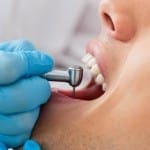 Problems can occur with teeth unexpectedly.  Dallas Emergency Dentist, Dr. William Miller, is here to assist you when a toothache arises..  A painful problem tooth or gum area needs to be taken care of as soon as possible.   These issues need to be addressed to alleviate pain.  Prevent further irritation which may need additional dentistry to repair.
Contact us at 214-692-1050  
Dental Emergencies:
Toothache
Broken Tooth
Swollen Gum Area
Filling Broken
Crown Loose/Off
Trauma/Accidental Injury
Abscessed Tooth
Denture Sore Spot
Procedures to relieve dental pain:
Antibiotics
Fillings
Extractions
Root Canals
Re-Cementation of Crowns
Crown Procedures
Denture Adjustments
Dallas Emergency Dentist, Dr. William H. Miller is prepared and ready to serve when a problem arises with your teeth.  Dallas Emergency dentist, Dr. William H. Miller and staff will do their utmost to care for your issue in a prompt, caring and professional manner.  At times an antibiotic and pain medication may be prescribed after diagnosis of the tooth problem.  This is typically completed if there is any infection with the tooth or gum area.  Permanent treatment may be completed after the antibiotic has relieved or reduced the infection.
Dr. William Miller is an experienced dentist. He has over 30 years experience in the practice of dentistry. He has the credentials, experience, knowledge and capable staff to help you with your dental concern.
After your toothache is relieved, it would be to your best interest to schedule an examination to attempt to reduce toothache appointments in the future.  It is much healthier to attempt to prevent tooth problems than to have pain and discomfort.
"With a Smile, We're Changing Lives"