Our office offers a wide range of general dental services.  Most all procedures listed are completed within our Dallas, Texas dental office.  We offer personalized "one-on-one" care to all of our patients. Our office is small and focused on providing our very best care. Small, attentive and professional staff that will have a friendly smile and greet you by name each and every time for your dental care appointment.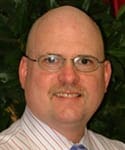 Dr. William H. Miller provides his very best in adult care dental services in general dentistry.  He provides examinations and cleanings, restorative dentistry, which would include fillings, crowns, implant crowns, bridges and cosmetic dentistry.  Also, dentures and "full mouth" rehabilitation's are offered services by Dr. Miller.  Dr. Miller has the education, experience and caring attitude to provide you his very best care and treatment.
Dentistry and dental services are very important to insure a healthy and beautiful smile for a lifetime!  Regular check-ups are necessary so that the dentist can view and examine the teeth.  Decay and and other problems may be in one's mouth and the person unaware of issues of the teeth and gums.  By waiting and not going to the dentist, problems can occur in which more dentistry would be needed to resolve the pain or problem.
Dallas General Dentist, Dr. William H. Miller, is an experienced, personable and "patient-centered" dentist that serves his patients with the utmost care and kindness.
Call us today (214-692-1050) if you are looking for a friendly, experienced, quality oriented dentist that works with and focuses on YOU during your scheduled appointment time.  We look forward to meeting you soon!
"With a Smile, We're Changing Lives"